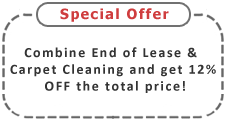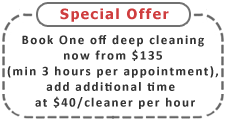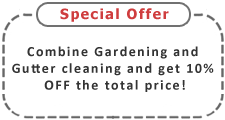 BBQ Cleaning Craigieburn
After cooking your last successful meal, has your barbecue started to acquire the burned-on food and fat deposits of hard use? Don't waste the time and energy that you could more happily spend on organising your next outdoors extravaganza, use our BBQ cleaning Craigieburn service to restore your barbecue to a completely clean and hygienic condition in no time at all! We individually soak the separate components and run some routine maintenance to make sure that your barbecue will always be in perfect working order, and ready for service at any time of year!
It doesn't matter whether the party has literally just finished,or if you've accidentally left your outside cooking appliance without proper maintenance for several months. The results our BBQ cleaners Craigieburn achieve are always a cut above what you'll expect... your BBQ will be returned to a like-new condition in the fastest time possible!
The Benefits of Using Our BBQ Cleaners Craigieburn
All of our BBQ cleaners Craigieburn are highly trained individuals at the height of their professional careers. Their skills in the use of our top of the range equipment are second to none, and the quality of customer service they deliver is unparalleled! We're absolutely dedicated to making sure that our service gives you amazing results... and also to giving you a range of little extras, like our:
Range of special deals:

on multiple service bookings - add a home cleaning or tile and grout cleaning to your order and make some amazing savings, because of our unique offer on multiple service bookings.

24/7 customer service:

speak to us over the phone or via our customer hotlines throughout the day and night!

Fully vetted staff:

all of whom are completely insured

Evening and weekend time slots:

that cost no more than a standard weekday booking!
Book BBQ Cleaning Craigieburn With Us
Give us a call now - on 03 8672 3912. It's that easy to start talking to us about your specific requirements for BBQ cleaning Craigieburn - or anywhere in the local area. We're highly mobile, and all of the methods we have available for booking our services are open and fully staffed 24 hours a day, 7 days a week.
Contact us over the phone, or through our online chat support feature and get instant service form our friendly and fully informed contact team - they'll be happy to answer any questions which you might have about any of our range of expert cleaning options. You can also request a quote on the services of our BBQ cleaners Craigieburn at any time, and there's no obligation... whether you do it by phone, chat , or through our online booking form.
Before you make a booking you must agree with our Cleaning Services Terms and conditions.
Hire Us for Efficient Warehouse Removals in Craigieburn and 3064